The marketing landscape is constantly evolving, and this evolution is even faster when it comes to digital marketing. In order to stay relevant and get your brand out there, you need to know the latest developments in the industry. By following the industry thought leaders, you can get information on how to increase your growth and sales.
One of the best ways of getting to know the insights and ideas of the industry leaders is by listening to their podcast interviews. This is the place where they discuss the latest happenings in the industry and share valuable knowledge with the listeners. Here are some of the best marketing podcasts out there that can help you stay up-to-date.
1. Marketing Over Coffee
Hosted by Christopher Penn and John Wall, this weekly podcast gives you all the latest updates that have happened in the week. All their episodes revolve around SEO, inbound marketing, and Google Analytics. You can also learn how to use these to increase your overall sales.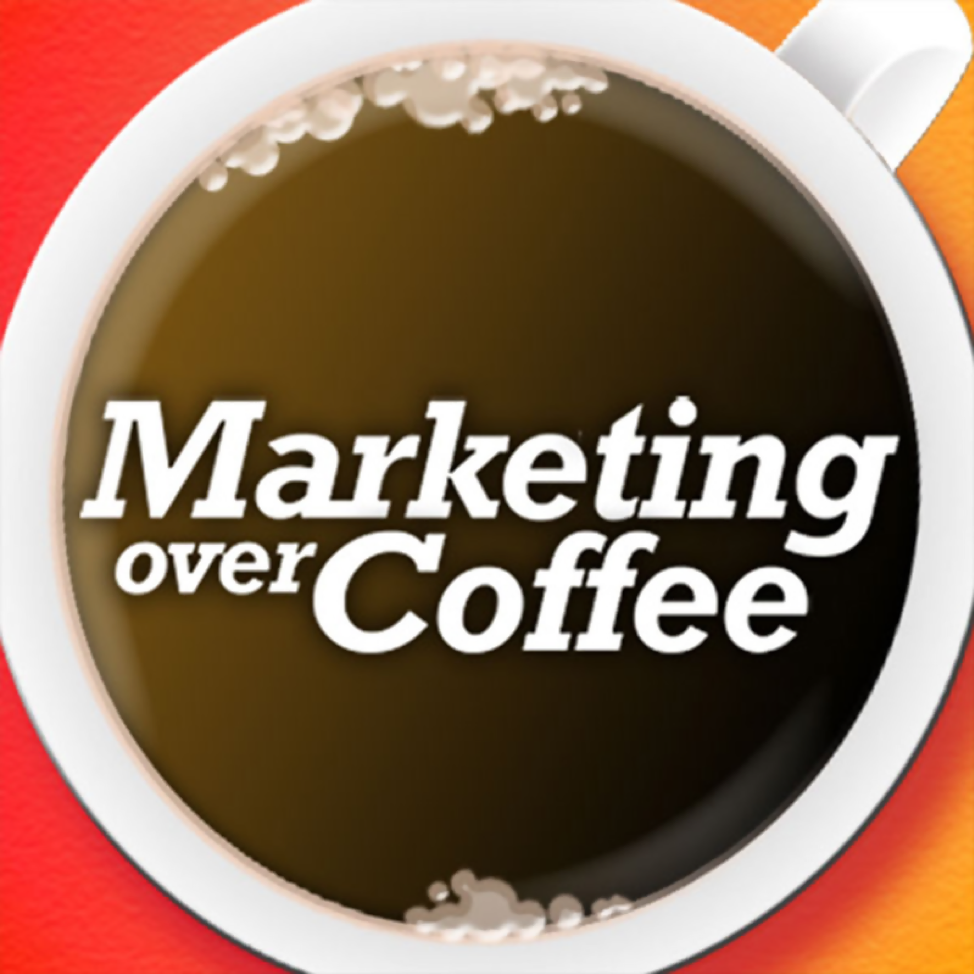 Image via Marketing Over Coffee
Each 20-minute podcast is brimming with information, and you can expect some amazing insights into the industry. They also answer some of the most relevant and important questions asked by their audience in the podcast.
The other topics that they cover include creating a target audience, email marketing, copywriting, offline marketing campaigns, social media marketing, and multivariate testing.
2. Marketing School
This podcast features none other than the marketing guru Neil Patel. The founder of companies such as Kissmetrics, QuickSprout, and, of course, Neil Patel Digital, he conducts the Marketing School podcast with Eric Siu.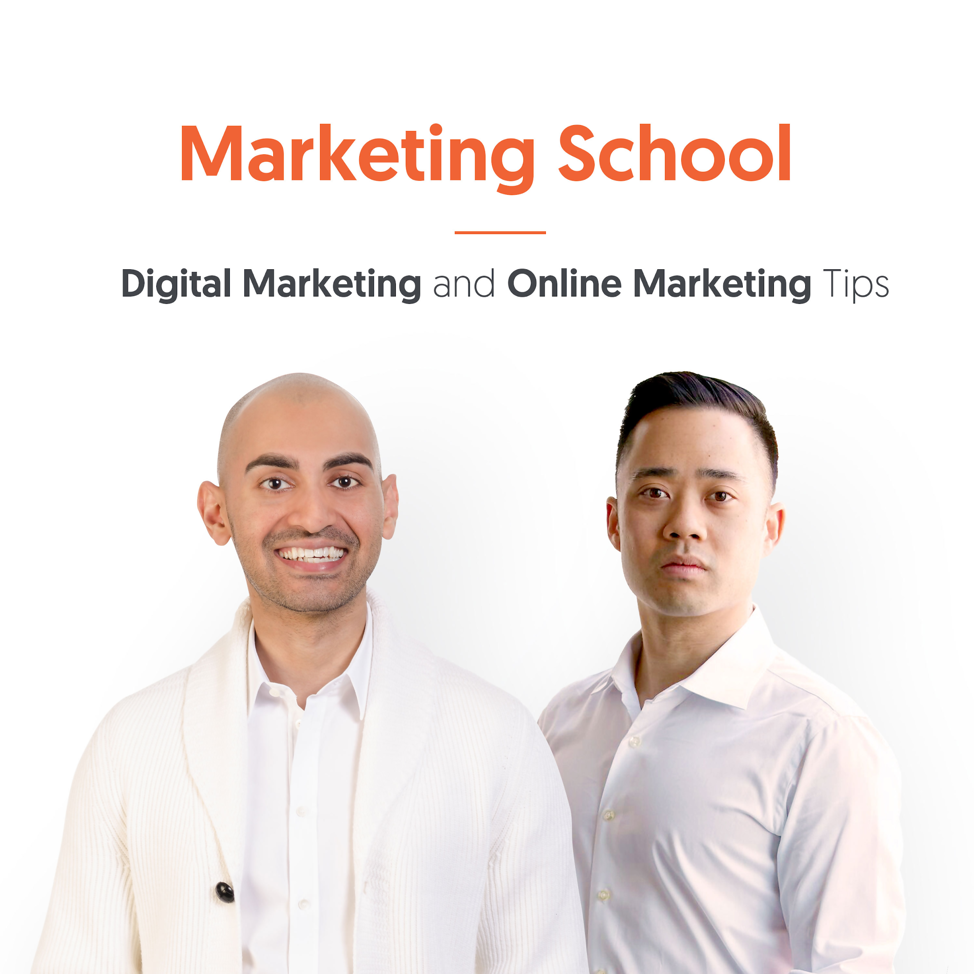 Image via Stitcher
Every episode is 5-10 minutes long and contains a ton of actionable advice that you can implement instantly. The best part about this podcast is that it's a daily podcast so you can get lots of information every single day.
The short length of the podcast also makes it very convenient to follow so you can listen to it when you're on-the-go as well. Some of the topics they discuss on include SEO, content marketing, and marketing hacks.
3. Social Media Marketing Podcast
Hosted by Michael Stelzner, the Social Media Marketing podcast is the go-to podcast for all those who wish to know everything about social media marketing. In it, Michael interviews some of the leading social media marketing gurus and gives you some actionable tips and advice as well. There are 2 weekly podcasts, and every podcast is 45-minutes long.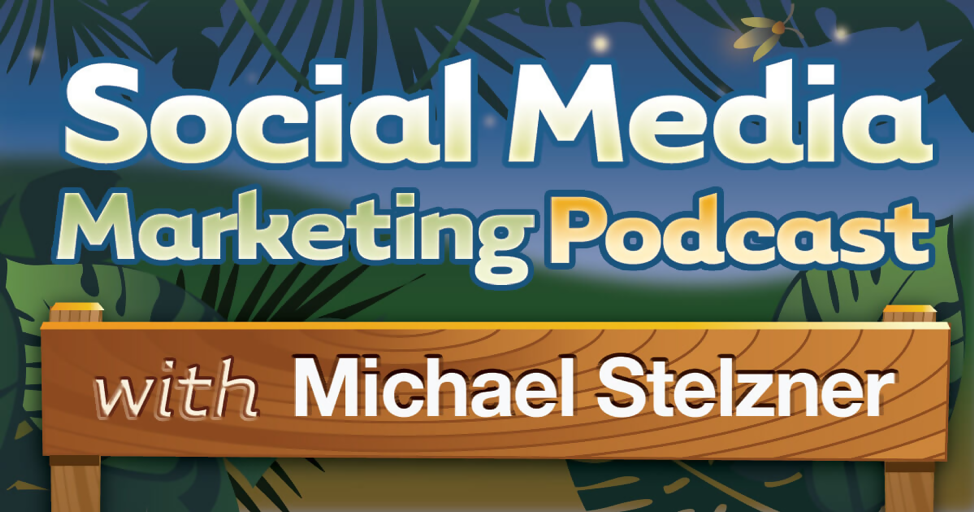 Image via Social Media Examiner
You can learn how to employ these tactics for your business and shoot up the popularity of your business. This weekly podcast focuses on new strategies every week, and that's what makes it extremely interesting and insightful. One of the best social media pros in the world, Michael himself gives you some amazing advice throughout the podcast.
Irrespective of the size of your business, if you wish to succeed at social media marketing, this is the one podcast you need to follow.
4. Smart Passive Income
Pat Flynn conducts this weekly podcast where he lets the listeners in on his blogging and online business strategies. He shows how people are making a solid passive income in the online industry and reveals their sources. You also get to learn some of the best content marketing strategies so that you can implement them with ease for your online business.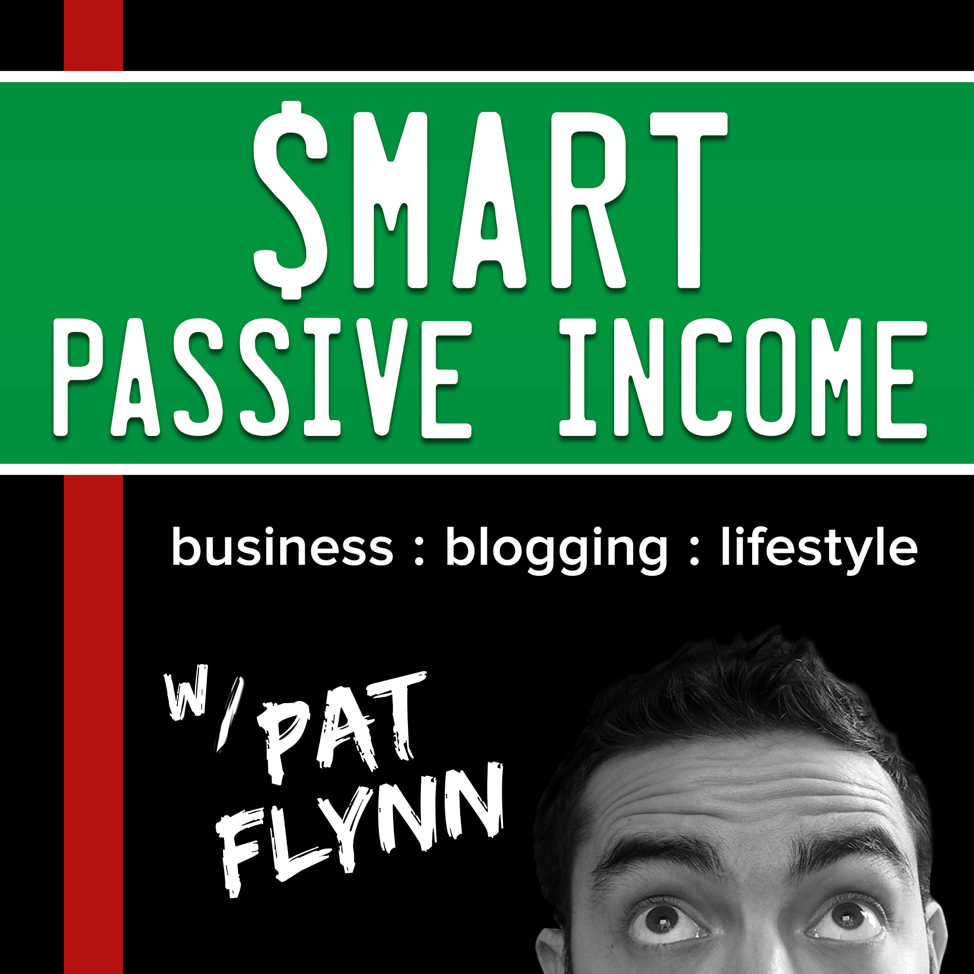 Image via Apple
Many of his podcasts also feature interviews with industry experts such as Michael Stelzner. All those who wish to earn some passive income off the internet should definitely follow this podcast.
You get to know what works in online business and what doesn't. Additionally, he gives detailed insights into how you can grow your business through SEO, social media, blogging, affiliate marketing, and more.
5. The GaryVee Audio Experience
This podcast is hosted by none other than one of the most popular digital marketers and entrepreneurs - Gary Vaynerchuk. This is where he shares some of his most amazing advice about social media, entrepreneurship, and digital marketing.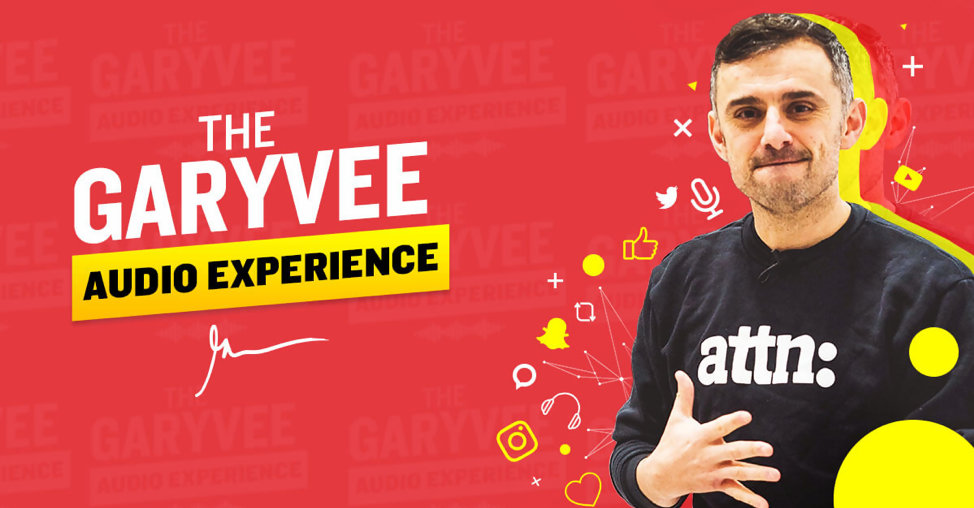 Image via Gary Vaynerchuk
He's one of the most popular entrepreneurs on social media platforms, including Instagram and Snapchat. If you're interested in learning everything about entrepreneurship and marketing, this is the podcast that you should follow.
He also interviews some of the most prominent personalities out there. These include the likes of Tim Ferris and Larry King. One of his most popular episodes, A Rant on Overnight Success, is one that you cannot miss out on listening.
6. The Small Business Big Marketing Show
The famous marketing speaker Tim Reid hosts The Small Business Big Marketing Show. As the name itself suggests, the show focuses on how even the smallest of businesses can go big with marketing. Through the podcast, Tim gives out some fantastic marketing ideas that can help in growing your business empire.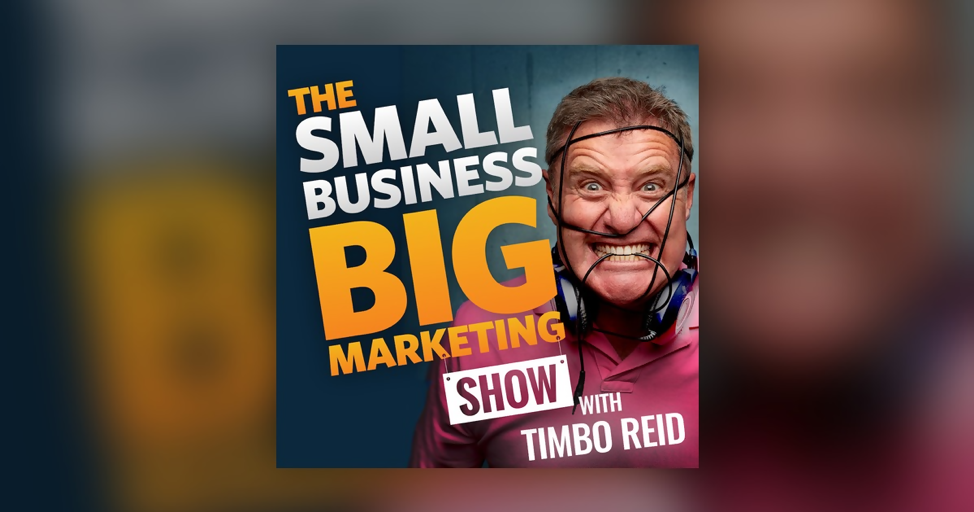 Image via Omny.fm
He also interviews many popular entrepreneurs and business owners who answer some very pertinent questions out there. You can figure out how to get customers, learn about different forms of marketing, and how to use it to your advantage.
This is the perfect show for you if you wish to grow your small business into a vast empire!
Bonus Podcast
Apart from these podcasts, there are many interesting ones out there where you can learn how to promote your brand through marketing. MarketScale came up with one such podcast with our CEO, Daniel Wagstaff, where they discussed how you can personalize shopping experiences using bulk SMS software and bring customers back into stores. Learn how collecting relevant data can help you create a VIP shopping experience for your customers by listening to the podcast below!

Are there any other marketing podcasts that you follow regularly? Let us know about them and tell us what you like the most!