Local weather affects us more than any other event you will see on the news. Nature can take drastic turns, and emergencies can arise without any warning. That's why it is always better to be prepared for the worst.
A great way of being ready for any local weather emergencies is by subscribing to local weather text alerts. Quick emergency alerts can help in saving life and infrastructure, and text message is a medium through which you can communicate with the maximum number of people and receive alerts immediately.
If you haven't already signed up for local weather text alerts, then here's how you can do it.
1. CMAS or WEA
The simplest way of registering for local weather text alerts is by using Wireless Emergency Alerts (WEA), which were formerly known as Commercial Mobile Alert System (CMAS). These alerts are sent by the National Weather Service (NWS). To register for it, you need to search for WEA or CMAS in your mobile phone's SMS settings.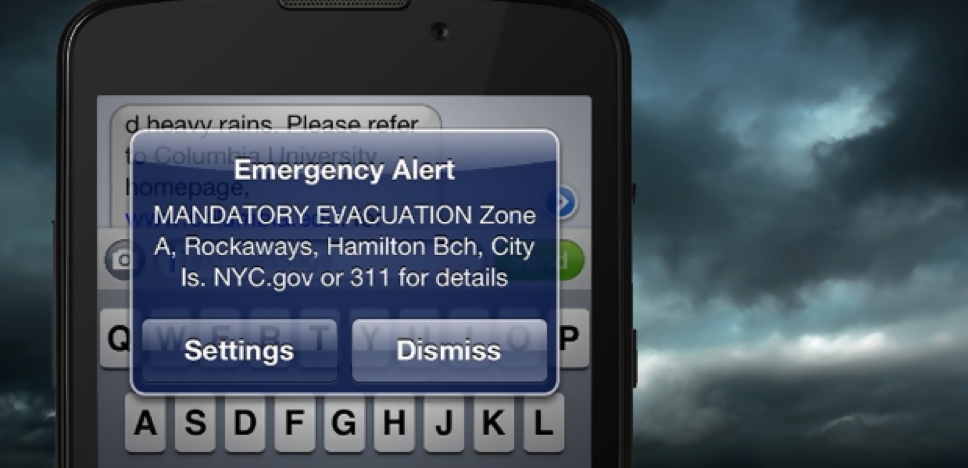 Image via GCN
Another way of registering for it is by dialing ##2627##. However, do note that your phone must be WEA enabled to be able to receive these alerts. In case your phone isn't WEA enabled, you can read on find other ways to subscribe to local weather text alerts.
2. Emergency Broadcasts
To meet the FCC standards, Android introduced "Emergency Broadcasts" features in all its mobiles. Through this service, you can get severe weather alerts instantly. Apart from these alerts, this feature also sends out an alert whenever there's any emergency in your area.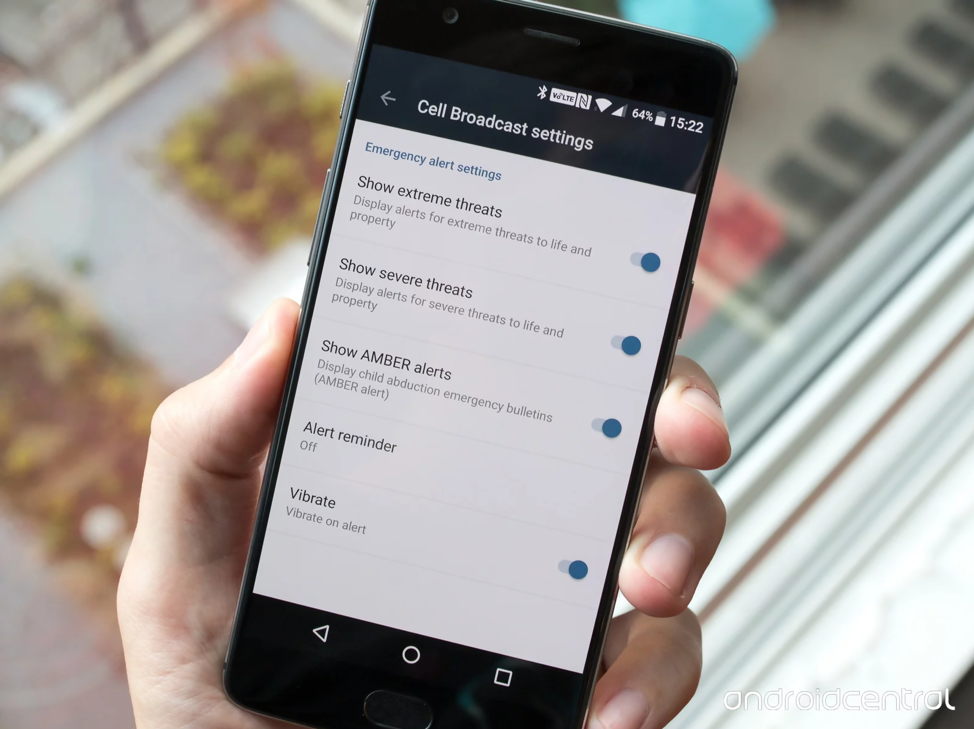 Image via Android Central
By default, these alerts are enabled on all new Android phones. However, if you think that the alerts aren't enabled on your phone, you can go to "Settings" and search for "Emergency Alerts." Here, you'll find the various types of alerts which are enabled or disabled for your mobile.
You can decide to enable all or a select few based on your preferences. Whenever there's any imminent natural threat in your region, you'll receive a weather alert on your Android phone.
3. Register for Alerts With Your Employer
One of the best ways of registering for a weather alert is by registering for weather alerts with your employers. If your employer uses a mass notification system, you can register for alerts and get notified by them whenever there's any weather-related emergency in your region.
These personalized notifications can be sent out easily to the entire staff with just a few clicks. This helps in saving time, which is of the essence when there's any weather-related emergency. Some emergency notification systems can even be integrated into Outlook so that the process of sending out the alert is significantly shorter.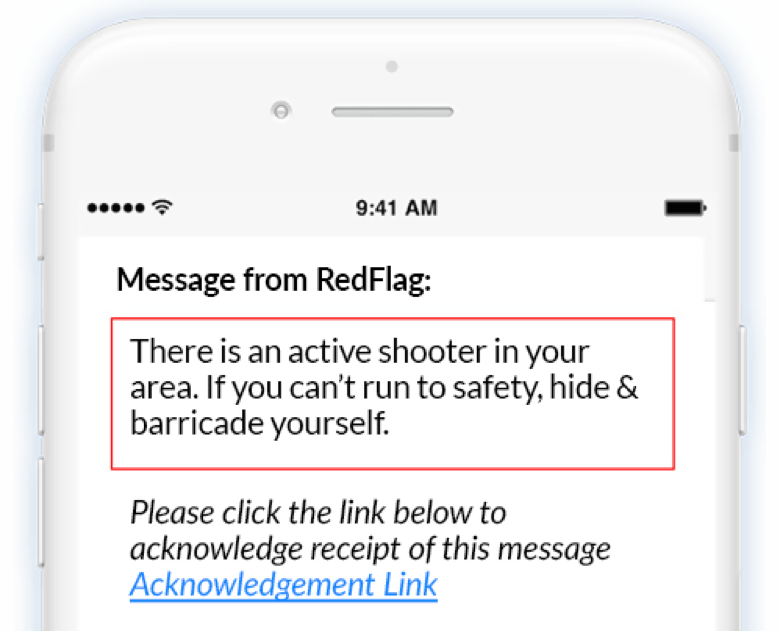 Image via Pocketstop
Additionally, some emergency notification software even have the option of self-registration. This makes it easy for employees to register for text alerts. At the same time, they get to choose how they prefer to be alerted. Due to this, it becomes effortless to get alerts at the right time.
4. The Weather Channel
One of the best ways of receiving local weather alerts is via The Weather Channel. It forecasts weather and other related data. If you have The Weather Channel app, it'll send out warnings to you whenever there's any impending emergency weather-related situation.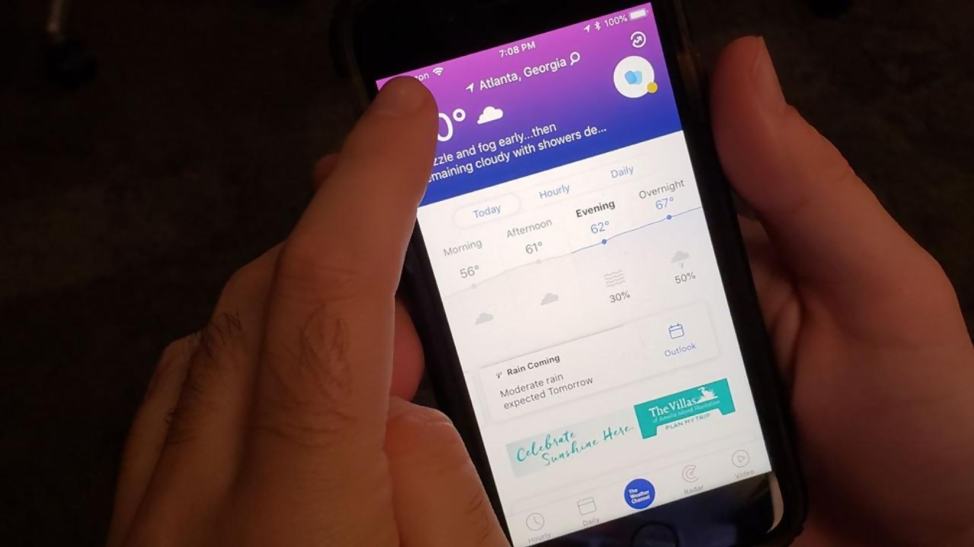 Image via The Weather Channel
You can enter your location, and the app shall start sending you notifications about emergencies. It can even track your location and issues weather alerts for all the locations you travel to so that you can be safe wherever you go.
Apart from the severe weather warnings, it even sends out alerts for less-severe weather such as fog and freeze. You can also get alerts about nearby lightning strikes, which can help you decide whether to stay outdoors or indoors.
5. weatherUSA Alerts
weatherUSA sends out real-time alerts to you every time there's any weather-related warning in your area. They send these alerts out whenever they are released by any federal agency, including the National Weather Service.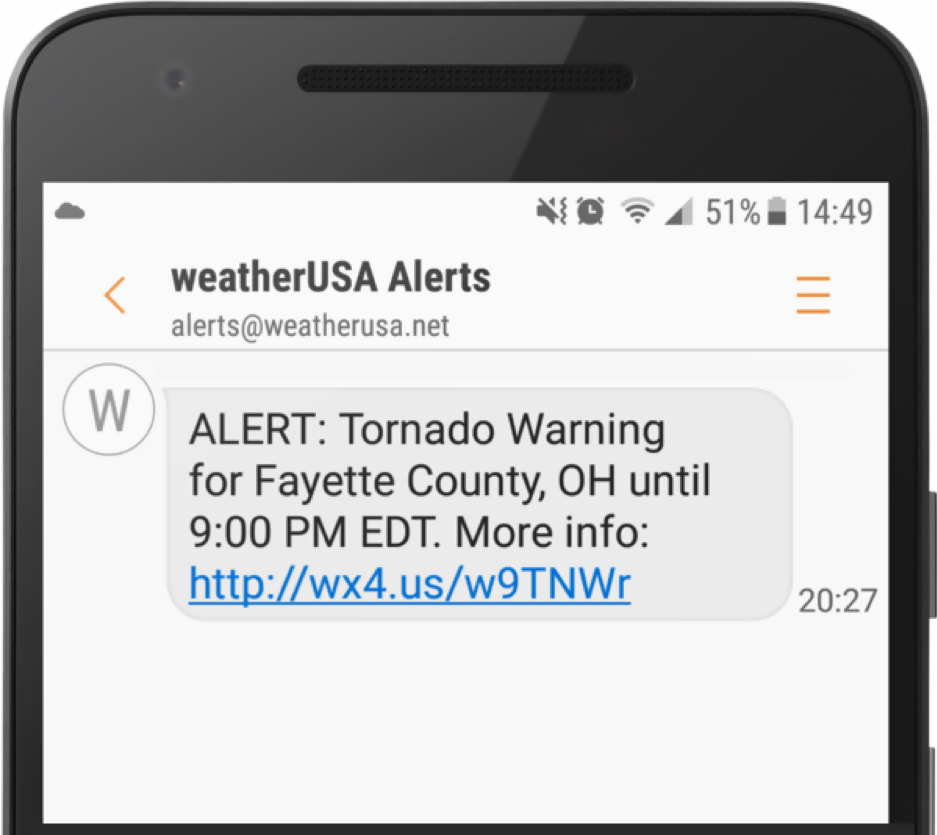 Image via weatherUSA
These alerts are sent across to the subscribers via SMS or email. You can choose to add your county or state for the local weather warnings. Additionally, you can get notifications for tropical storms and hurricanes too.
The service also allows you to choose a "quiet time" when you will not receive any notifications from them. If you choose to take up the premium membership with them, you can even receive voice call alerts on your phone.
6. Weather Radio
Weather Radio is one of the best apps out there for getting severe weather alerts on your phone. It can read out your weather alerts when they are issued so that you don't need to put in a special effort to read them out. This is helpful in many situations, such as when you're driving.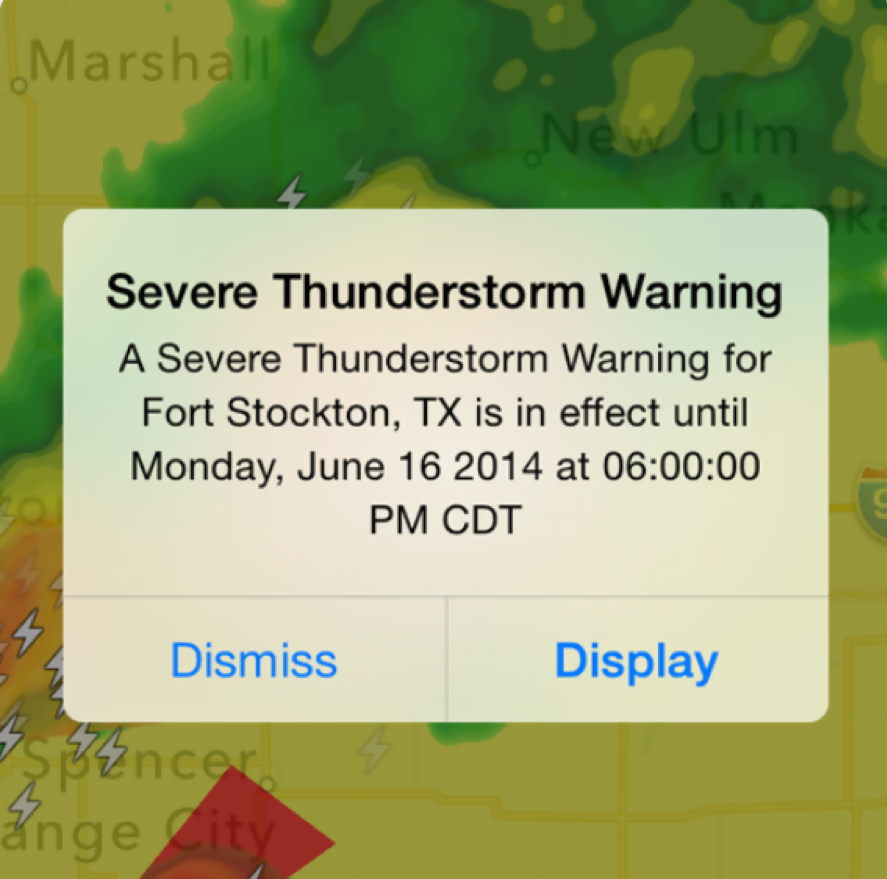 Image via Weather Radio App
It also provides you the option of choosing which alerts you wish to receive. You have the option to select only tornado alerts and silent all the other alerts. While the other apps are free, Weather Radio charges a small fee for subscription. It costs $4.99, and if you wish to add lightning strike data, it charges an extra $4.99 every year.
Final Thoughts
It is always better to be ready for severe weather. By getting a text alert at the right time, you can stop yourself from coming in harm's way. By subscribing to the government's weather alert services such as WEA, you can protect yourself and your family.
Additionally, Android mobiles come with their own set of emergency alerts. You can also sign up for text alerts with your employer if they use a mass notification system. The Weather Channel, Weather Radio, and weatherUSA are other great apps that can send in severe weather alerts.
What are the other ways you can sign up for local weather text alerts? Let us know in the comments.