Today's brands and marketers have access to a variety of channels to reach out to their target audience. From social media and video streaming platforms to email and search engines - you can leverage different mediums to connect with potential customers. It has become crucial for brands to have a build a powerful online reputation.
On the other hand, traditional methods like SMS marketing have existed even before the internet, and social media rose to popularity. Brands have successfully used SMS marketing to promote limited period offers and discounts. As a marketer, you may find yourself torn between this time-tested technique and new-age tools such as Facebook Ads.
Before we discuss which method you should select, let us understand how each one works.
Facebook Ads and SMS Marketing: Understanding Their Mechanism
Facebook offers a straightforward advertising platform where you can specify your target audience based on age, location, online behavior, job titles, interests, etc. You can also choose among different marketing objectives such as brand awareness, increased website traffic, lead generation, etc. The final step is to create your ad using images, graphics, videos, and text. Once your ad is approved, it is up to Facebook to deliver it to the users who fit the criteria for your target audience.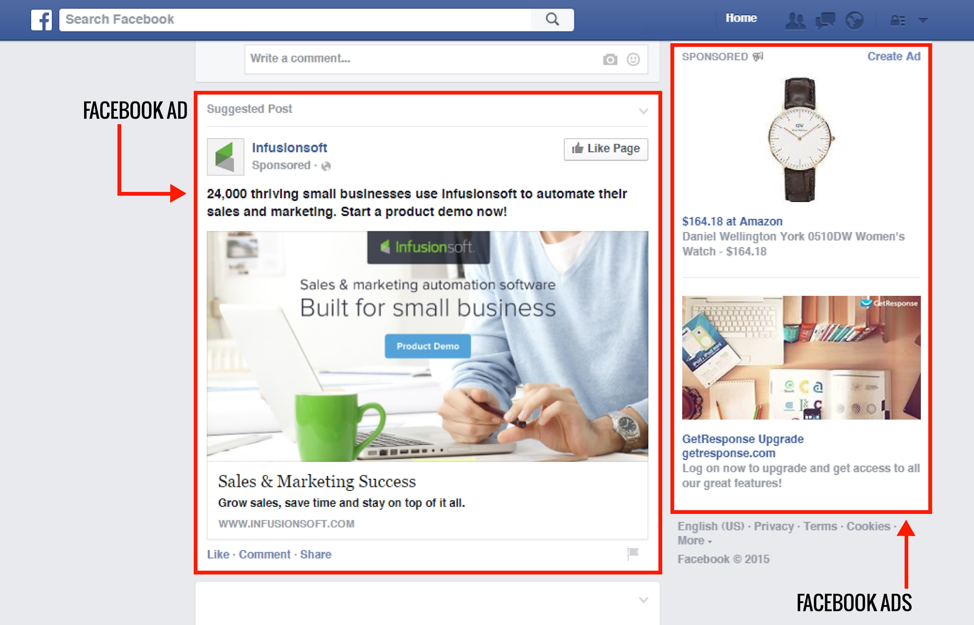 Image via The Next Scoop
In the case of SMS marketing, you need access to the phone numbers of your target audience. For instance, you can encourage them opt-in for promotional messages when they sign up on your website. Another way is to send a promotional SMS to your audience with a keyword and a shortcode. When someone responds with the appropriate keyword, they are opting-in for your campaign.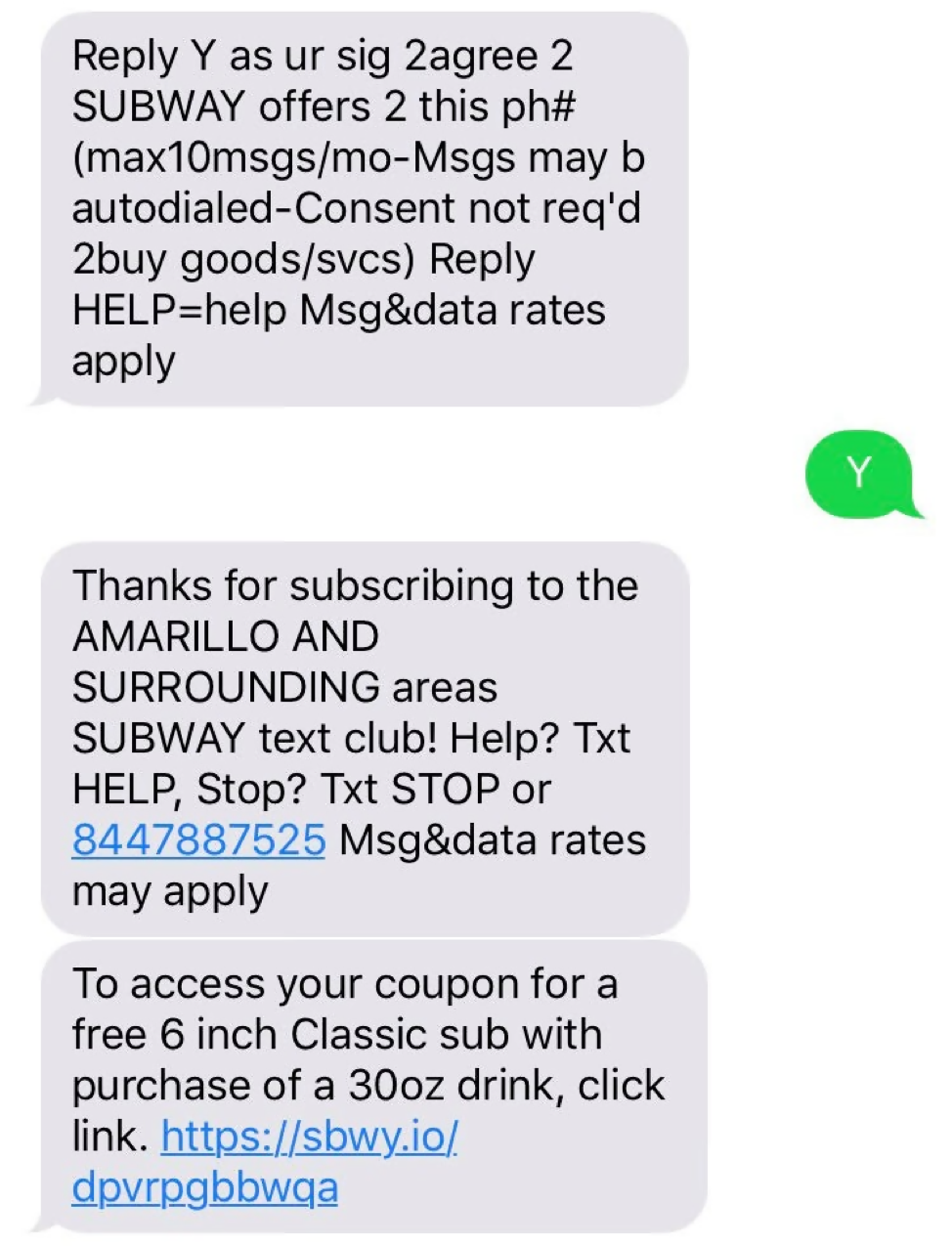 Image via Neil Patel
The pre-requisite for any SMS marketing campaign is to have access to a bulk SMS solution. Using this software, you can send promotional messages to all your contacts at once.
Now that we know how Facebook Ads and SMS marketing work, it's time for a detailed comparison.
Reach and Accessibility
Facebook has a total of 2.38 billion monthly active users around the world. The sheer popularity of Facebook means most of your target audience is already using this platform. Moreover, Facebook allows you to display your ads on Instagram as well as other sites that are part of its audience network. All you have to do is select the appropriate demographics and let Facebook deliver your ad to the right users.
However, for your Facebook Ad campaign to work, your audience must have access to a smartphone and the internet. In addition, they should have installed the Facebook app on their phone. Your ad can only be displayed to those users who open Facebook's app or site on their phone or computer. Additionally, Facebook ads have become expensive, especially after its recent announcement.
On the other hand, the total number of mobile phone users in the world is 4.68 billion. This means you can reach a far wider audience using SMS marketing. Moreover, the deliverability of your campaign doesn't depend on the type of phone your audience uses. They don't need a special app to be able to receive text messages from you. It also eliminates the need for an internet connection.
Timing
When you run a Facebook Ad campaign, you have no control over exactly when your ad is delivered. It is up to Facebook to decide the best time to display the ad to your target audience. On the other hand, with SMS marketing, you can choose when each message is to be sent out. With a deep understanding of your audience, you can control the timing of your campaign to ensure higher open rates.
Targeting
If you want to send promotional messages to your audience, you must have access to their phone numbers. You need to collect these numbers using other channels such as emails, social media, surveys, etc. If a user isn't willing to share their contact information, you can't reach them using SMS marketing. Moreover, unless someone is familiar with your brand, they are less likely to opt-in for your promotional texts.
On the contrary, Facebook delivers your ad to all those users who fit the criteria for your target audience. You need not have access to their individual Facebook profiles or usernames. Using Facebook Ads, you can reach a wide audience even when you don't have access to their email IDs or phone numbers. In addition, you can reach those users who may not even have had any prior interaction with your brand.
Deliverability
The deliverability of your Facebook Ad largely depends on whether your target audience is logged-in to the platform or its audience networks. Moreover, Facebook users are flooded with a plethora of content every day. Therefore, your ad must be stunning enough to cut through the noise of average Facebook posts. Otherwise, it will fail to grab the attention of your target audience.
On the other hand, promotional messages will reach your audience's inboxes as long as you have the right phone number. Additionally, when they receive an SMS from a familiar brand, they are more likely to open it. After all, every time your phone buzzes with an SMS notification, your instinct is to check it out.
Tracking
Most SMS marketing platforms let you monitor open rates, click-through rates (CTRs), and positive responses. You also get access to the list of recipients who responded in a particular way to your SMS. This enables efficient follow-ups based on certain actions taken by a recipient.
Likewise, Facebook provides you with an Ads Manager, where you can track different parameters such as impressions, CTR, frequency, etc. However, Facebook doesn't provide you with the details of every user who engages with your ad. Thus, following up with your audience becomes difficult.
Facebook Ads vs. SMS: What Should You Choose?
Both Facebook Ads and SMS marketing come with their own set of advantages and drawbacks. The choice between these two largely depends on your target audience and marketing objective. You should consider factors such as whether your potential customers use smartphones or have a Facebook account.
Your choice also depends on where a particular user is located in your sales funnel. If you want to boost brand awareness and reach a wide audience, Facebook Ads will be more effective. However, when you want to re-engage existing customers or nurture hot leads, SMS marketing is the way to go.
An intelligent approach, however, is to use both of these methods to complement each other. For instance, you can capture new leads by running a Lead Generation Ad on Facebook. Once you receive a lead, send an SMS encouraging them to opt-in for promotional messages from your brand. This kind of integrated approach lets you leverage the best of both methods.
Between Facebook Ads and SMS marketing, what do you prefer to use for your business? Share your views in the comments section below.