The steady decline of foot traffic has been plaguing shopping mall operators and real estate developers for over a decade. As online stores continue to give brick-and-mortar businesses a run for their money, shopping malls are facing the urgent need to reinvent themselves. It is no longer enough for a mall to offer an assortment of stores. Even fancy food courts and fine-dining eateries aren't as effective when it comes to attracting foot traffic.
It is, therefore, essential for shopping malls to overhaul their image and position themselves as upscale destinations that offer multi-sensory entertainment. The key is to introduce new-age elements that compel today's consumers to venture out of their comfort zones. That is why many shopping mall operators have shifted their focus towards combining retail with gaming entertainment businesses.
In this blog, we will outline a few effective ways in which you can leverage gaming entertainment centers to attract visitors. Before doing that, let us first understand the benefits that these businesses offer to your mall.
Retail & Video Games: A Worthwhile Merger
Today's consumers are smart and tech-savvy. It is not surprising that they love the affordability and convenience of online shopping. Most of them don't have hectic schedules that leave them with little time for themselves. When such people step out of their homes, they want to make every moment count.
That is why modern consumers are always on the lookout for unique experiences. When they go out, they want to spend quality time with their family. They may even want to use the time to catch up with their friends. This is where gaming centers can come into the picture and transform your mall into a premium hub of entertainment.
Video games are a favorite pastime for kids and adults alike. Introducing exclusive gaming pods and arcades in your mall sparks a conversation among your target audience. It encourages them to check out the place with their friends. They also get a chance to interact with other like-minded gamers and make the most of their free time.
This helps spread awareness even further and creates a sense of community among your visitors. Moreover, gaming businesses help you lure younger consumers, including millennials and Gen Z. It lets you break into new markets and attract those people who wouldn't have stepped inside your mall otherwise.
The introduction of gaming centers also turns your shopping mall into a family destination. While children are busy playing video games, their parents can indulge in retail therapy and luxury dining. This is exactly what urban families look for on the weekends. Moreover, it gives them a compelling reason to stay back for longer and, in turn, has a positive impact on your revenue.
The association between shopping malls and video games isn't a new one. Traditional gaming arcades have been a popular attraction in most urban malls. However, if you want to drive more foot traffic, you must devise new strategies to collaborate with gaming entertainment businesses.
Simon Property Group (SPG), the largest shopping mall operator in the U.S., has become the torchbearer of this trend. SPG is all set to invest $5 million in Allied Esports, an entertainment company. The goal of the partnership is to create lounges for esports competitions and other video game-related events in Simon's malls. It is expected to significantly increase foot traffic, considering that esports is already a billion-dollar industry.
SPG has also collaborated with Niantic to transform 200 retail centers into in-game locations. Niantic is the company behind popular AR games such as "Pokémon Go" and "Harry Potter: Wizards Unite." The idea is to lure gamers inside malls to find Pokémons or cast spells while they roleplay as wizards. If they hang around for longer, they may even be tempted to visit other stores inside the mall.
It is now time for us to discuss a few ways in which you can harness the potential of video games to attract visitors.
Gaming Entertainment Collaboration Ideas
The simplest way is to convert unutilized spaces into gaming zones. It isn't as easy as installing a few gaming consoles. Instead, you should build separate gaming pods where visitors can spend a joyous time playing the favorite video games from their childhood. It is a great way to ensure that your customers have a memorable time and keep coming back.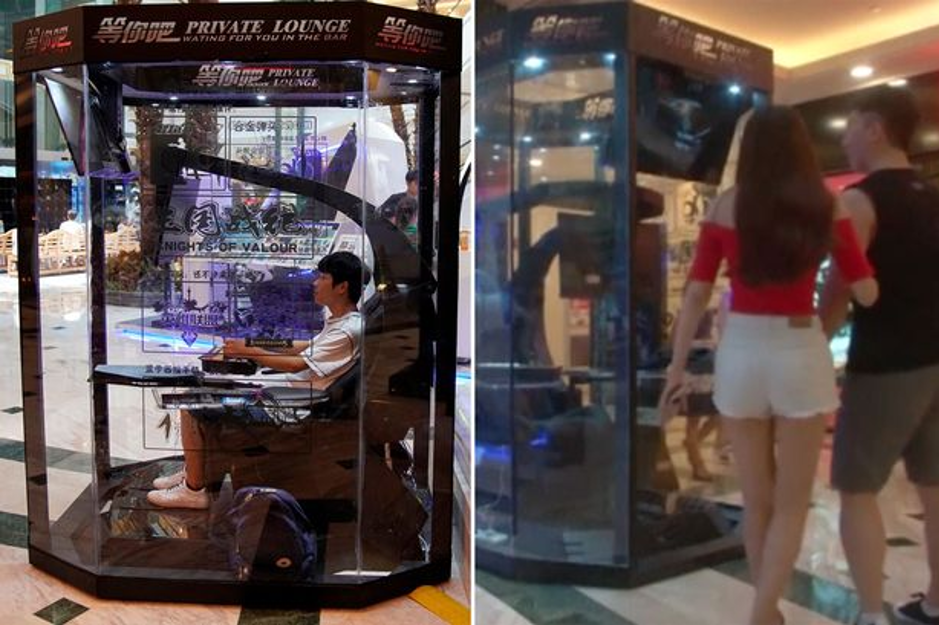 Image via NewsLockers
You can take this up a notch by regularly organizing video game competitions. Make sure you promote these events to the right audience. You can use social media platforms such as Facebook and Instagram to build awareness. Alternatively, you can use an SMS marketing system to notify your existing customers about the same.
You can escalate your efforts further by partnering with an esports company. Such companies organize worldwide competitions where players from different leagues can face-off in popular games like Fortnite and Call of Duty. It is a clever way of garnering traction among an audience that would've been unaware of your mall otherwise.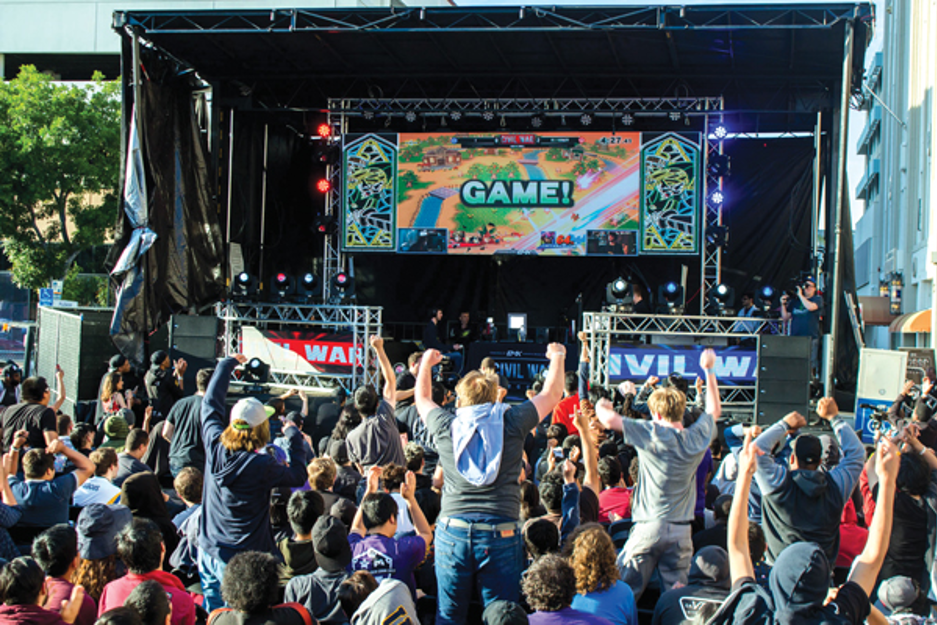 Image via Sports Business Daily
Additionally, you could turn your mall into an in-game location where players can visit while roleplaying in an augmented reality game. Likewise, you can use a part of your mall to create a real-life version of a fictional video game universe. You can let gamers dress up as their characters and even participate in challenges or treasure hunts. This will be a huge hit among fans of the video game.
It is worth mentioning here that avid gamers may not be a part of your regular target audience. Therefore, you can't reach out to them using conventional marketing strategies. Instead, you must develop specialized strategies to promote your upcoming events, competitions, and other events. For instance, you should leverage various online forums and Facebook groups frequented by gamers.
Conclusion
As more consumers switch to online shopping, it is becoming essential for mall operators to offer more than just retail and dining. The key is to introduce new elements that transform your mall into an urban entertainment destination. The video game industry provides immense possibilities that can help save your mall from extinction. From exclusive gaming booths to full-fledged esports competitions - you can leverage video games in various ways to boost foot traffic.
Have you collaborated with any gaming entertainment business to attract mall visitors? Share your views in the comments section below.