Pop-up stores have recently emerged as an effective and popular marketing tool for brands. They are temporary retail establishments that can be set up on the streets, in shopping malls, or at public events. Depending on the location and marketing objective, a pop-up store can be available for a few days or even weeks. Many big brands, including Nike, Google, and Amazon, have integrated pop-up shops into their marketing strategies.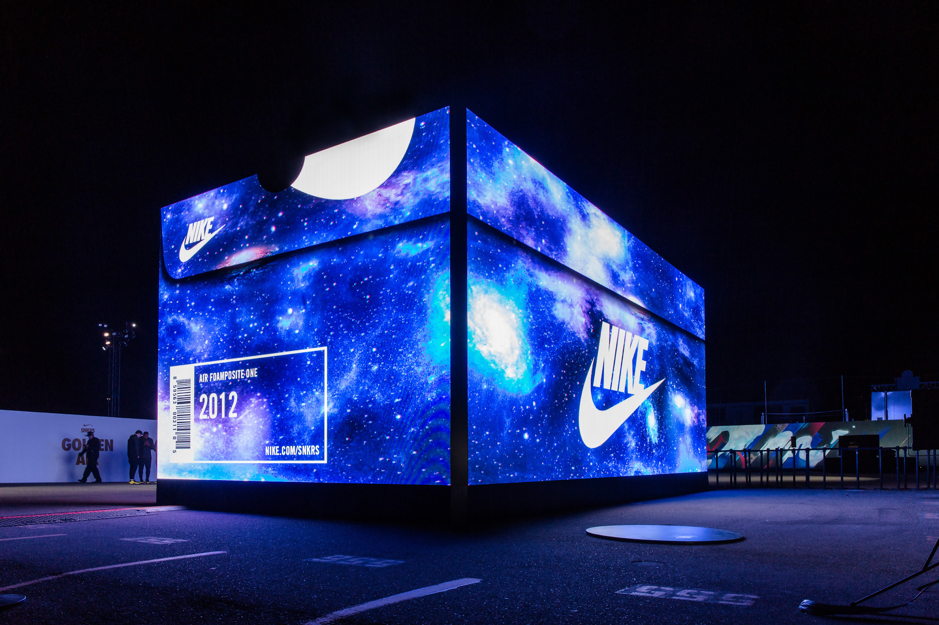 Image via Virtulabs
Pop-up stores offer several lucrative benefits to retailers and brands. They are great for boosting brand awareness and audience engagement. Additionally, they let brands leverage the latest trends and break into new markets. Pop-up stores are particularly useful when your brand is new, or you want to launch a new product.
Pop-up shops can be equally beneficial for shopping mall operators and other retail space owners. As more brands switch to the e-commerce model, retail vacancies continue to be one the rise. The pop-up model lets shopping mall operators regularly fill these vacancies and increase traffic. Additionally, it helps them attract established online retailers who want to test the waters of a brick-and-mortar business.
Simon, one of the largest shopping mall operators in the U.S., has also caught on to the pop-up wave. They have created a pop-up dedicated space called "The Edit" at their Roosevelt Field location in New York.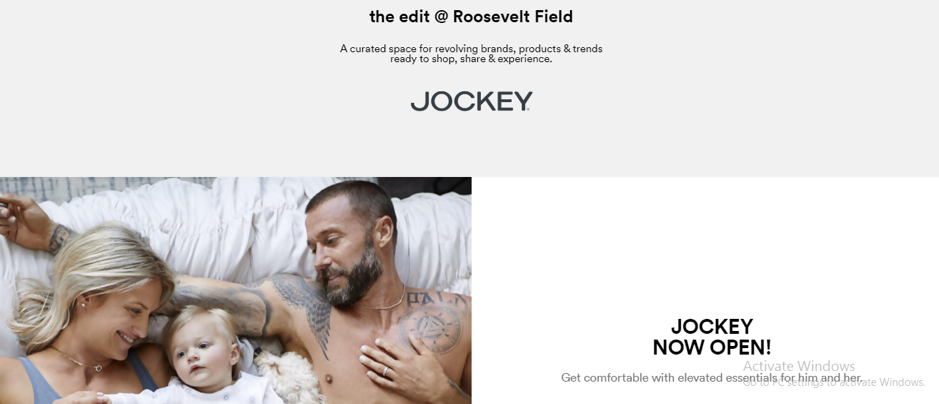 Image via Simon
It is, however, crucial to understand that a pop-up store can't fulfill your marketing goals on its own. You have to develop creative strategies to promote it and generate a buzz. It's crucial to integrate pop-ups into your shopping center marketing strategy.
Here are a few ways in which retail shopping centers can promote pop-up stores:
Collaborate with Influencers
Social media influencers are new-age celebrities who share a strong personal rapport with their fans. They usually have a loyal and engaged community of followers and are perceived as friendly role models. Partnering with the right influencers can help promote a pop-up store before and after its launch.
The first step is to identify an influencer who is relevant to the niche of the pop-up. Otherwise, their audience won't be interested in whatever the pop-up store offers. You can also prioritize loyalty and engagement over reach and work with micro-influencers. It is worth mentioning that influencers don't work for free; you have to provide compensation in the form of money or other incentives.
Once you have picked your influencer, it is time to develop a promotion strategy. You can ask them to do a simple shout out on their social media profiles. Additionally, you can create limited-period exclusive offers that the influencer can share with their followers. This helps develop a sense of urgency and starts a conversation about the pop-up.
Moreover, you can invite the influencer to the launch and ask them to share snippets of the event on social media and can also ask them to do a live broadcast of the event on their social media profiles. This will pique the curiosity of their followers and encourage them to visit your pop-up store.
Use Proximity Marketing
Most modern shopping centers and malls provide free Wi-Fi to their visitors. It is an effective way of collecting customer information to build your email and SMS marketing database. This can also be successfully leveraged to promote pop-up stores.
Using proximity marketing, you can send automated messages to customers in real-time using your existing Wi-Fi. You can reach out to them with personalized texts and alerts when they access your guest wi-fi on your shopping center property and encourage them to check out a pop-up store in your shopping center. Likewise, when they are about to leave the shopping center, you can send them an attractive offer to lure them back again.
Leverage Social Media Marketing
Their are 3.484 billion social media users across the globe at present. A major chunk of your audience also belongs to this population. You can use this to your advantage and promote the pop-up store on various social media platforms. It is important to hit those platforms where your target audience is likely to be active.
It is also essential to develop unique and innovative strategies for social media marketing. Use behind-the-scenes pictures and videos to generate awareness and increase curiosity. Additionally, you can announce giveaways and contests to improve audience engagement. You can make it even more effective by getting a relevant influencer to host the giveaway on their social media profiles.
Social media is equally useful for retaining online buzz once the pop-up store has been launched. Ask visitors to click selfies at the store and upload them on social media using a unique branded hashtag. This increases the exposure of the store and helps you reach an otherwise inaccessible audience.
If a pop-up store is open for several days or weeks, you can even host a new contest each day or even promote a new discount or offer. It helps tap into the FOMO (fear of missing out) psychology of today's consumers. This, in turn, keeps your audience engaged and motivates them to return to the pop-up.
Don't Ignore Traditional Media
Traditional advertising channels such as radio, television, print, etc. continue to be relevant. They have a massive reach and help you reach out to a section of your audience that isn't active on social media. However, it is more expensive than digital marketing and should only be used when you have an adequate budget.
You can run an ad on a local radio channel or newspaper but also invite journalists to the launch and issue a detailed press release. Make sure the press release highlights the unique offerings of the pop-up store.
Harness the Potential of SMS Marketing
SMS messages are a great way of reaching out to your audience, irrespective of whether they have a smartphone or social media profile. If you manage a shopping center, you likely already have a potentially huge database for SMS marketing. All you have to do is use an SMS marketing system to send out text messages to recipients of your growing database.
This technique can also be used to notify your subscribers about any upcoming pop-up stores. Additionally, you can segment your audience based on their preferences and send personalized offers to each segment. Make sure your text messages are crisp and create a sense of urgency.
Conclusion
Pop-up stores are temporary, but their benefits are long-lasting. As retail vacancies keep increasing, many shopping centers and malls are adopting the concept of pop-ups. However, a pop-up store can deliver the best results only when it is successfully promoted.
Retail shopping centers can use new-age techniques such as social media marketing to advertise pop-up stores. Collaborating with influencers helps increase your reach and creates a buzz about the event. Additionally, you can use SMS marketing and Wi-Fi marketing to reach out to your existing and potential customers. Lastly, you should also leverage traditional avenues such as radio and print, if your budget permits.
Do you use any other strategies to promote your pop-up stores? Share your views in the comments section below.