Shopping malls have been struggling to survive. The surge of e-commerce has compelled millennials to shop from the comfort of their home. It is becoming increasingly difficult for brick and mortar businesses to compete with the convenience, variety, and affordability of online shopping. Consequently, shopping mall operators are trying to devise new ways to attract paying customers.
The changing consumer demographics of recent times have further aggravated the problem. A large section of today's consumers comprises dynamic and enthusiastic millennials. They aren't just looking for an assortment of premium retail brands. They'd rather invest their time and money in exclusive experiences.
That is why it is crucial for shopping malls to reinvent themselves. If you want your mall to be relevant to today's consumers, you must transform it into an upscale destination for shopping and entertainment. One of the most effective ways is to utilize public spaces in and around your property to attract foot traffic.
In this blog, we will discuss a few ways in which shopping malls can leverage public spaces. Before doing that, let us understand why public spaces are crucial for the survival of shopping malls.
The Importance of Public Spaces
People don't just go out shopping nowadays. They can buy almost anything in only a few clicks. Whenever they venture out of the comfort of their living space, they likely want to spend time with their friends and family. That is why it is crucial for shopping mall operators to curate unique experiences to attract foot traffic.
Traditionally, shopping malls integrated dining and entertainment with the introduction of food courts and multiplexes. The combination of cafes, fast-food joints, and fine dining restaurants ensures that there is something for all age groups. Customers have the luxury of concluding a hectic shopping marathon by enjoying a delicious meal with their family. Or they can watch the latest movies with their friends.
The advent of food delivery services has made it easy for people to enjoy their favorite meals at home. Additionally, the rise of streaming platforms ensures that they can watch their favorite films while devouring a delicious meal. Therefore, even food courts and multiplexes aren't enough to entice today's consumers. The only way to attract them is to reimagine your shopping mall as a destination that offers multi-sensory experiences.
This is where public spaces such as theme parks, sports arenas, and outdoor seating areas come into play. You can even leverage underutilized spaces to host a plethora of events. Such spaces appeal to millennials who are always on the lookout for exclusive experiences. While they may not show up for a seasonal sale, they will likely visit your mall for the latest performing arts event.
Public spaces help transform your mall from a dull array of brands into a lively complex of different activities. When executed correctly, they offer a variety of activities to attract consumers from various age groups. Consequently, your target audience perceives your mall as a destination for a fun outing with family and friends. This, in turn, helps attract more foot traffic.
So far, we have established that public spaces are crucial for the survival of new-age shopping malls. Let us now take a look at a few ways to implement public spaces in your mall.
Using Public Spaces in Shopping Malls
Public spaces help position a shopping mall as a premium lifestyle destination. They help your mall stand out from the crowd and make it relevant to the needs of new-age consumers. Here are a few ways in which you can utilize public spaces in a shopping mall:
1. Create Amusement Parks
Amusement parks can be a prominent attraction among children and adults alike which make them ideal for family outings. They can even keep the kids busy while their parents indulge in retail therapy. Theme parks position your mall as a family-friendly shopping destination.
When it comes to amusement parks, the possibilities are endless. You can install a slide and a wave pool to create a mini water park. Alternatively, you could build a replica of a space station or a comic book universe. You can also leverage the latest pop culture trends to keep the themes relevant.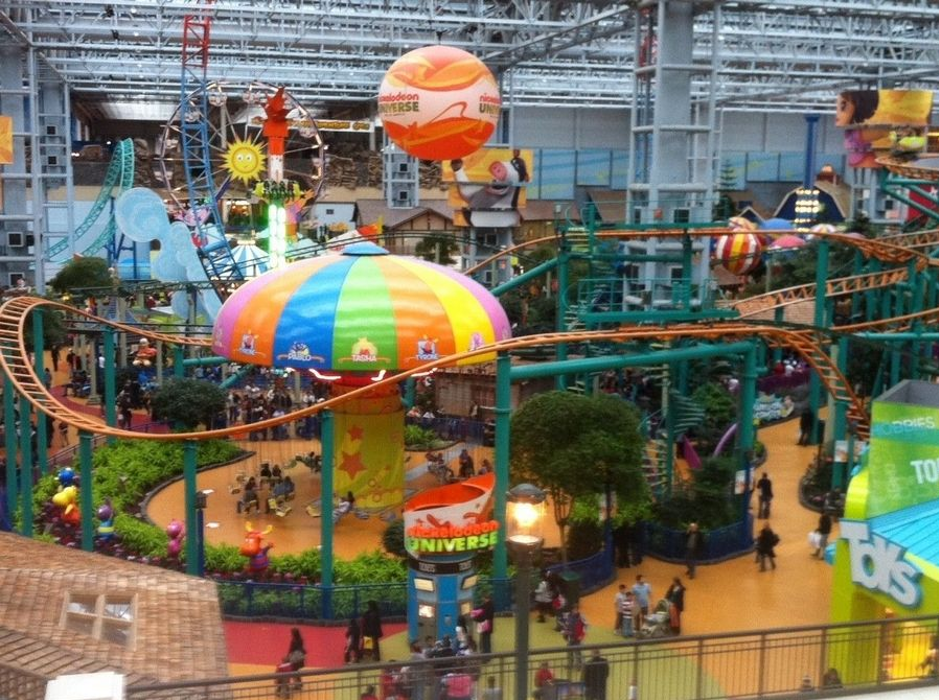 Image via Daily Herald
2. Introduce Adventure Activities
Shopping malls often have gaming arenas that include bowling, ice hockey, etc. You may have even come across an arcade with a plethora of retro video games. You can give such spaces a makeover by introducing new activities such as rock climbing, ice skating, etc. You can even have dedicated sections where people can play laser tag and paintball.
It ensures that your mall finds traction among the younger audience. Moreover, when people hang out with their friends in such spaces, they will likely share updates on their social media profiles. This, in turn, helps spread the word about your mall and increase foot traffic further.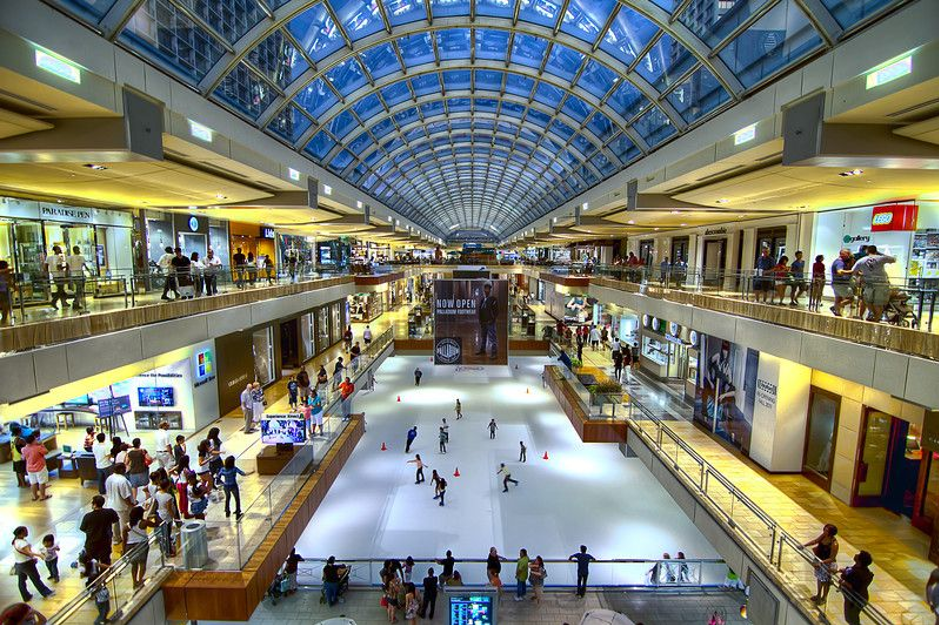 Image via Pinterest
3. A Venue for Events
You can use any empty space in your mall to host a diverse array of events. From fashion shows and film screenings to elaborate theater performances and musicals - there are a plethora of options. Such events are particularly helpful when you want to target new demographics.
For instance, tech-savvy millennials may not visit your mall to buy new clothes. However, they will likely come over for a live show by their favorite standup comedian. Likewise, you can organize weekly farmers' markets to lure health-conscious parents. Thus, events help you attract an audience that would've otherwise never come to your mall.
Moreover, it creates a buzz about your mall and helps build awareness. While you can use any underutilized space to organize events, it is recommended that you build a dedicated auditorium for such purposes. Make sure you promote these events across different channels, including social media. You can also use an SMS marketing system to send updates to your existing customers.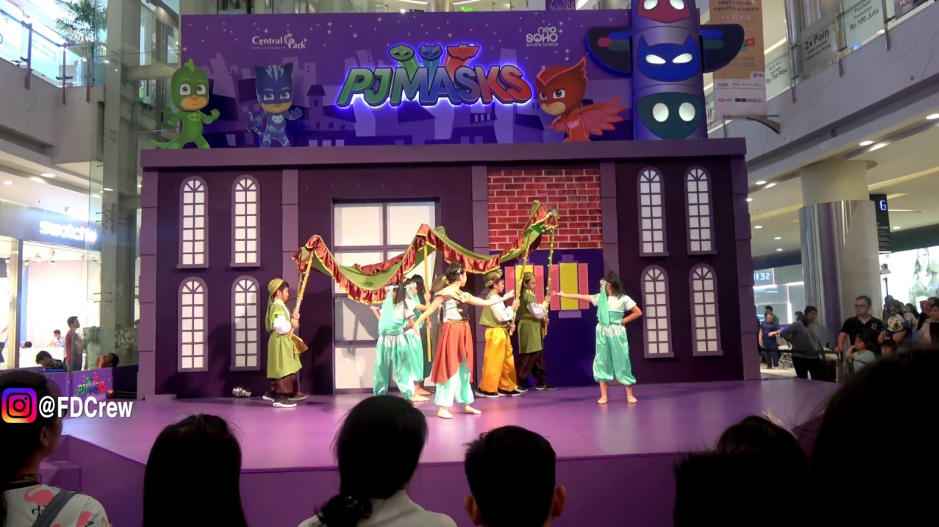 Image via YouTube
4. Leverage Outdoor Seating
One of the simplest ways of developing an attractive public space is to create innovative outdoor seating areas. It could be in the form of rustic benches where visitors can relax after a hectic day of shopping. It could also be the seating area of a restaurant.
The key is to add unique decor elements and make the seating space visually appealing. You can place small planters and flowers on tables or play around with the shapes of chairs. Surround the area with trees to ensure that visitors can sit under their shade.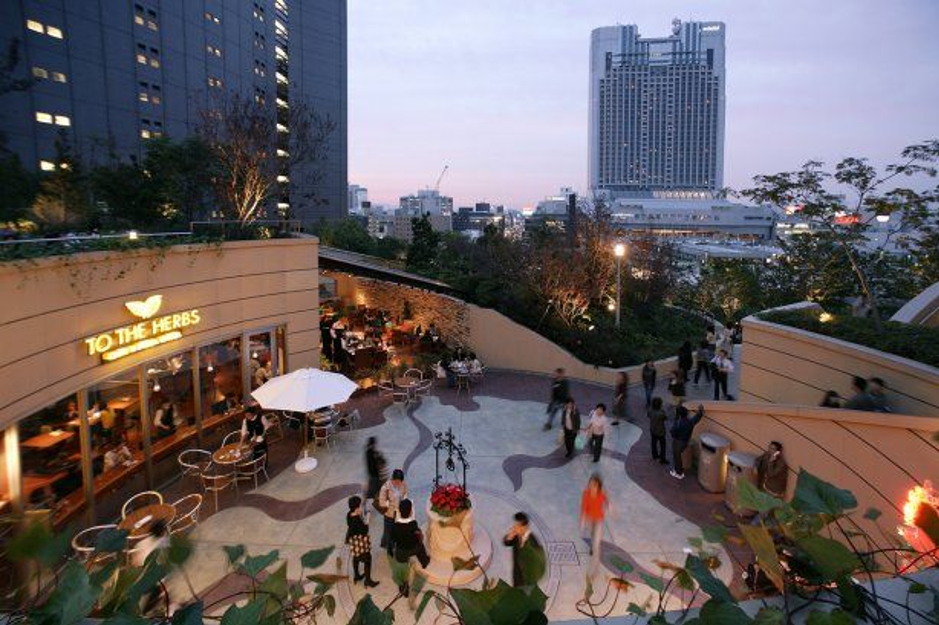 Image via Pinterest
Conclusion
Shopping malls continue to grapple with dwindling foot traffic and diminishing sales. Consumers are, however, in search of new experiences that they can share with their loved ones. Shopping mall operators can leverage this by developing attractive public spaces in their properties.
Such spaces help create a memorable customer experience and inculcate a sense of community. They help transform a friendly neighborhood mall into an open-air urban destination. From amusements parks and auditoriums to outdoor food courts and gaming arenas - you can create different types of public spaces for your mall. Make sure to use the right combination of public spaces that will help you attract people of various age groups.
Have you implemented any new-age public spaces for your shopping mall? Share your views in the comments section below.