Has your shopping mall experienced dwindling foot traffic? While you can't compete with the comfort and convenience of online shopping, you can use innovative tactics to lure crowds. The key is to entice your audience with an exclusive experience that will compel them to visit your mall. It is high time you take retail therapy to a new level by creating an immersive shopping experience.
That is why many brands and shopping malls have been implementing experiential retail strategies. Simply put, experiential retail outlets provide their customers with a unique and unforgettable experience. Instead of prioritizing sales and revenue, such stores focus on boosting visitor engagement as a path toward revenue. They remain etched in a visitor's memory, thus improving customer retention and loyalty.
Experiential retail is a great way to fill up empty space in your mall too. It's also a powerful way to create a buzz around your mall and increase brand awareness. Moreover, if the experience is available for a limited period, it creates a sense of urgency and curiosity. You just have to ensure that it is interactive, exclusive, personalized, and has an element of surprise.
Here are a few experiential retail tenants to consider for your shopping mall:
1. Entertainment Concept Stores
Cinema and pop culture are still a huge attraction among consumers of all age groups. You can use this to your advantage by introducing concept stores based on themes such as popular movie franchises, comic books, fantasy novels, etc. From designing the store to resemble a film set to actual props used during a shoot - you can use various elements to grab eyeballs. The focus of such stores is to provide a recreational opportunity that lets visitors escape into a fictional world.
For instance, Avengers S.T.A.T.I.O.N is a pop-up store based on Marvel's acclaimed Avengers franchise. Launched in 2014 and located in Times Square, it is a mesmerizing replica of the Avengers S.H.I.E.L.D. Visitors get a chance to undergo the S.H.I.E.L.D. agent training and buy a range of limited-edition merchandise. It combines pop culture with modern technology to let visitors experience the fictional Marvel Cinematic Universe.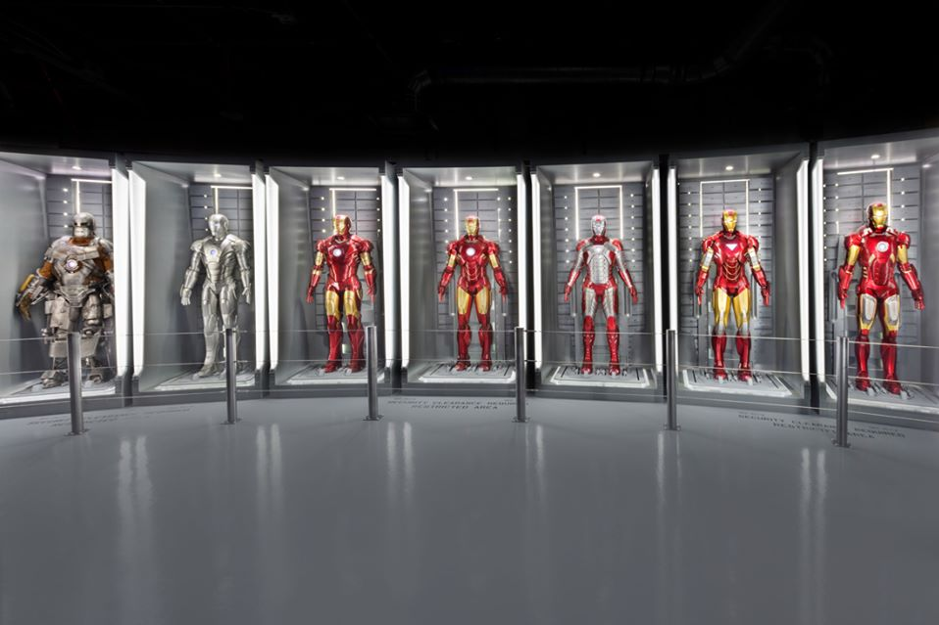 Image via Facebook
2. Narrative-Driven Retail Stores
Nothing engages consumers better than an authentic and moving story. In recent years, many retail brands have made storytelling an integral part of their marketing strategy to communicate their core values and vision. Narrative-driven retail refers to the concept of creating a dynamic shopping experience that highlights what a brand stands for.
It could be the story of a brand that prioritizes sustainability over profitability. It could also be a brand that handpicks products according to different themes. Such stores focus on targeting a specific section of the audience by tugging at their heartstrings.
Macy's, the U.S.-based department store chain, launched STORY by Macy's in 2019 across 36 Macy's stores. The idea behind STORY by Macy's is to renew the stock every few months based on a new theme. The changing themes pique the curiosity of prospective customers and give existing customers a compelling reason to revisit.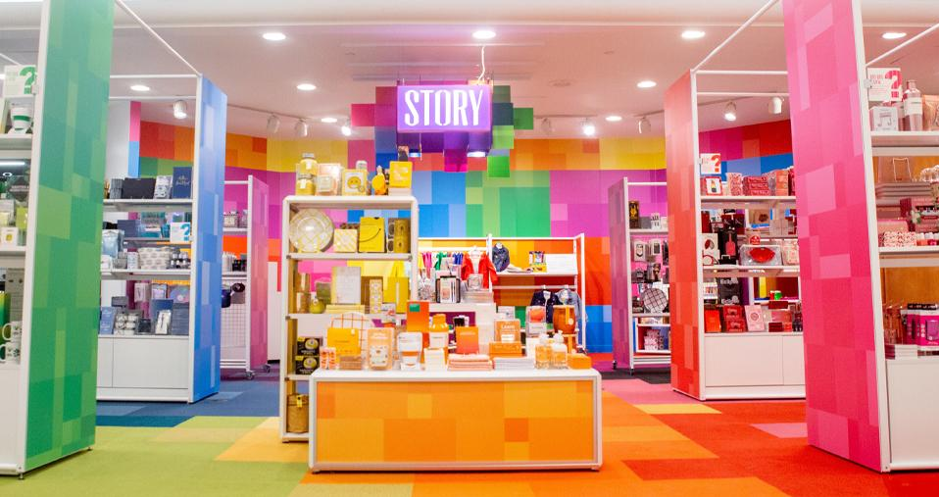 Image via Macy's
3. Curated Retail Experiences
Today's consumers don't have the time to browse through a plethora of products to spot the right product. They are tired of visiting generic stores that have been stuffed with seemingly unrelated products. They'd rather prefer a specialized store that showcases relevant products based on their needs and preferences. You can easily implement this by changing the layout and design of a store to represent a carefully-curated space.
For instance, instead of cramming a furniture showroom with random objects, you can design it like a real-life home. You can even have different collections for different types of homes, such as vintage villas, studio apartments, etc. It will help create a more focused shopping experience where a customer can easily find what they're looking for.
It is also a great way to inspire customers to buy more products without bombarding them with a boring sales pitch. This, in turn, will help boost sales and revenue. The Line, a Los Angeles-based fashion brand, uses this strategy to showcase its products.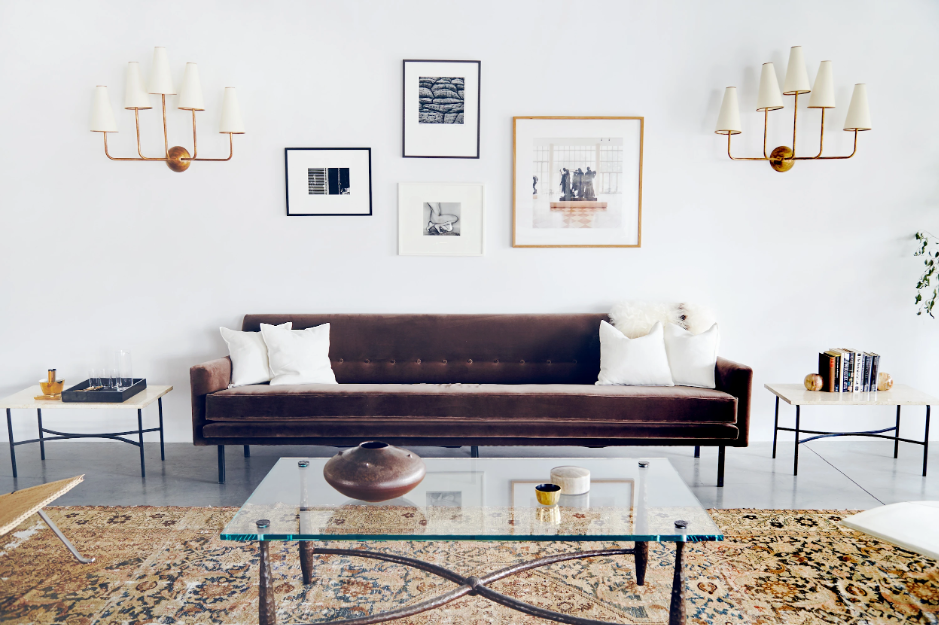 Image via The Line
4. In-store Event Spaces
Events are a great way to create buzz about your mall, increase foot traffic, and improve visitor engagement. They allow consumers to socialize and derive additional value from retail therapy. Moreover, they motivate consumers to visit, even when they aren't in the mood to buy anything. That is why stores with built-in event spaces can be instrumental in attracting more visitors.
For instance, a bookshop can have a dedicated space to organize book launches, authors' talks, writing workshops, etc. Likewise, a fashion boutique can feature a mini-runway to host beauty contests. The key is to promote these events across various, channels including your website and social media profiles. You can even use a proximity marketing system to notify visitors who are connected to your mall's guest WiFi.
For instance, Lululemon, a Vancouver-based athletic apparel brand, regularly hosts in-store yoga classes. It helps them attract new customers and build a loyal community around their brand. It also gives them a chance to promote their products without using intrusive marketing gimmicks.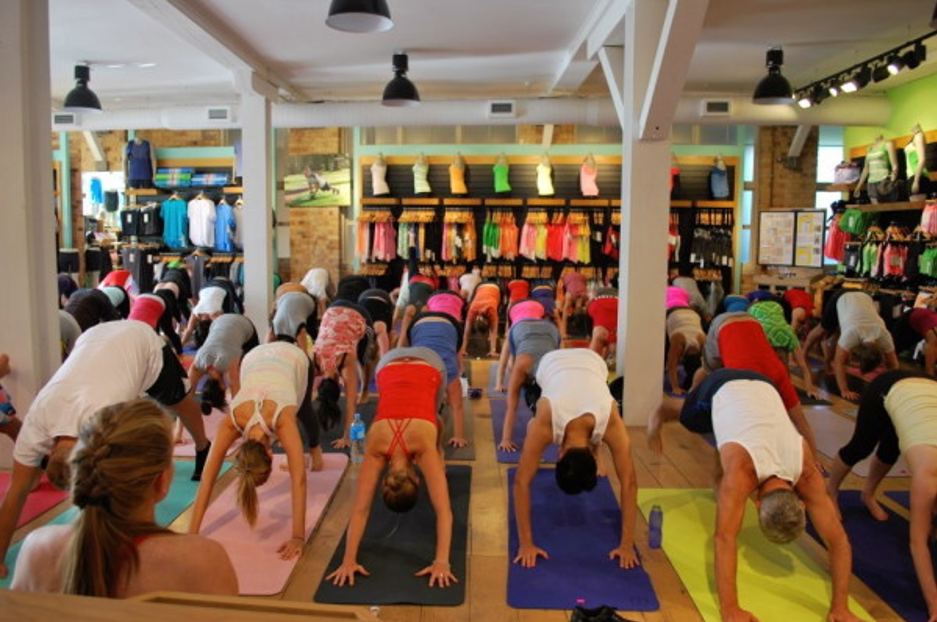 Image via TommyToy
5. In-store Trial Spaces
Many retail stores feature new-age trial spaces that let consumers try products in their intended environment. It helps consumers understand exactly how the product would function in the real world. This, in turn, helps them make an informed purchase decision. Even if they don't buy the product, the experience will remain etched in their memory.
In-store trial spaces can be something as simple as a basketball court or a cycling track inside a sports store. This strategy is used by Decathlon, the sporting goods retailer, in their showrooms. Apart from checking out the new arrivals, customers can spend a joyful time with their friends playing basketball or riding a bicycle. It transforms the act of shopping into a fun outing.
You can even use cutting-edge technology to create augmented reality (AR) based trial spaces. For instance, Timberland, a U.S.-based apparel brand, used motion-sensing technology to create virtual fitting rooms for customers. It uses a public screen to augment a customer and surroundings. This lets customers try different looks without physically changing their clothes.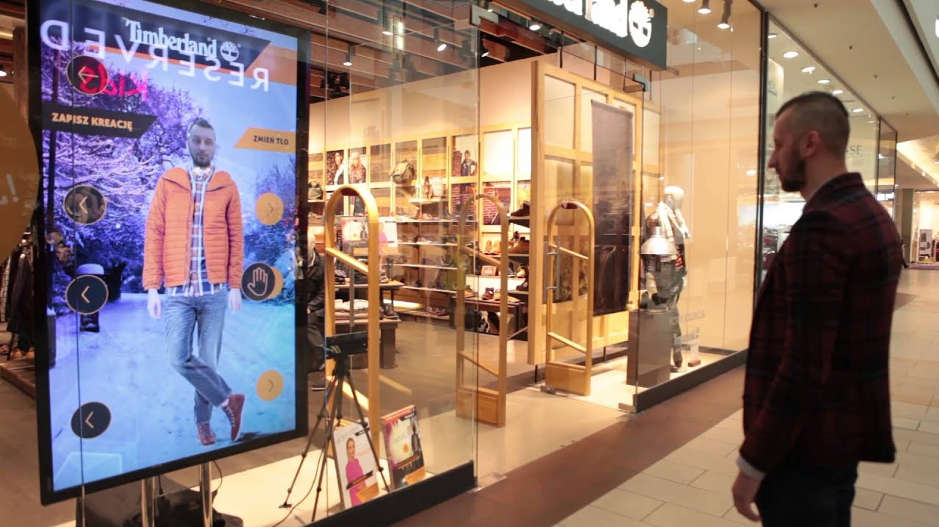 Image via YouTube
Conclusion
The rise of online shopping has compelled brick and mortar businesses to prioritize the customer's needs over sales. Today's tech-savvy consumers don't want to step out of their homes just to buy a product. You have to lure them with the promise of an exclusive, personalized, and memorable experience. Experiential retail stores deliver just that.
From narrative-driven stores and curated lifestyle showrooms to in-store event spaces and AR-based trial rooms - there are different types of experiential retail stores. You can even have concept stores that leverage pop culture, cinema, and art to resonate with your audience. The key is to offer an experience that is engaging, entertaining, and relevant to the needs of your customers.
Have you implemented any experiential retail strategies in your shopping malls? Share your views in the comments section below.